Care for Others at a Place that Cares About You.
TMC offers many opportunities for students to complete their clinical affiliations and fieldwork experience in a variety of rehab settings. What makes our experience different from many others you may hear about is that we genuinely care about the people who work with us.
Because we're as dedicated to your professional growth as we are to our own, we'll provide you with the tools to succeed. You'll be offered educational resources, new grad mentoring, a management-training program, and plenty of opportunities for advancement. For us, it's not just about filling a position. It's about you fulfilling life goals.
Student Rotations Available in These States
We partner with universities in a variety of states to place students at programs. Visit this link to fill out a placement form!
Placement Form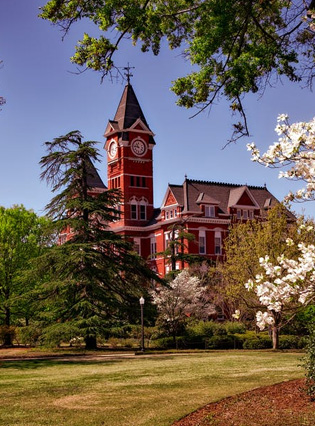 Alabama
Arizona
Arkansas
California
Connecticut
Florida
Indiana
Kansas
Louisiana
Michigan
Mississippi
Missouri
New Jersey
Texas
Tennessee
Washington
Wisconsin
What Our Leaders Are Saying
"We have used multiple therapy providers over the years and have found TMC to be the best. They have been consistent in retaining staff, have an outstanding compliance program and denial management program. They are on the leading edge with technology, which is a major plus for us, and I am sure it would be for you all as well. Outcomes and customer service surveys have been outstanding. I highly recommend TMC without reservation."
Owner, Skilled Nursing Facility Chain
Excellence in Action
At TMC, we love seeing the numerous ways our teams serve their communities. Here are just some of the "All In" moments from this year!
Heather, COTA in Springfield, MO made 2-inch wooden tile letters in therapy so the residents with low vision will be able to play Scrabble. Sometimes it's the little things that make the biggest difference!
Our Texas and West Coast Teams took the time to lend their support to Pop-up Comfort Dallas, an organization that supports the homeless and families in-need in the Dallas / Fort Worth areas.
Since one of our Texas facilities doesn't have a beautician in the building, Kenny, one of our PTAs, takes time during his breaks to give some love to the patients by cutting their hair!
Our team member Alexa in Warrensburg, MO was playing Christmas songs while one of our patients sang along... until the patient decided she wanted to play too!
The "Trolls" of Collins, MS "Can't Stop the Feeling" they have about their patients and therapy services! This amazing team took home the facility prize for Best Group Costume during their Fall Festival.